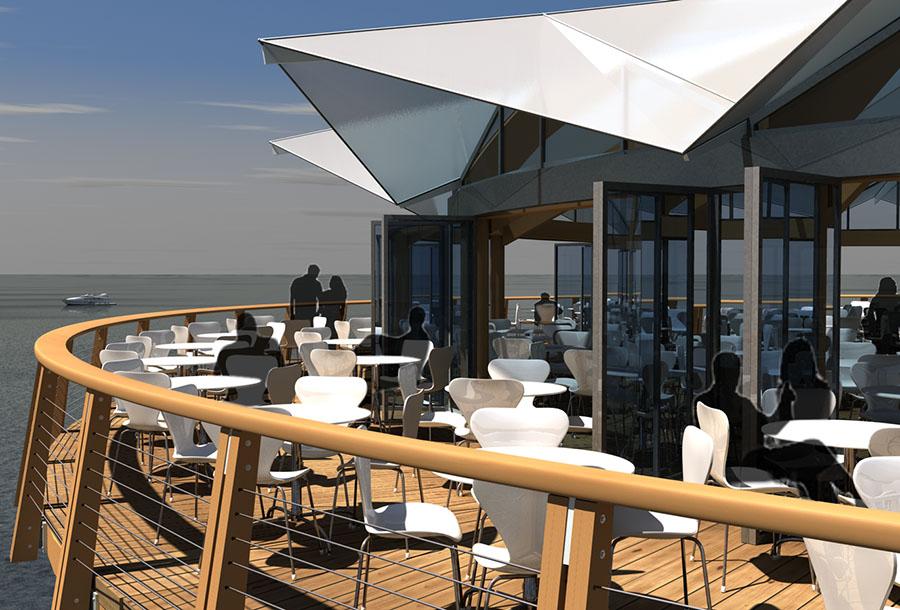 The rapidly developing city of Batumi is Georgia's main seaside resort. This project provides a restaurant, changing rooms and a swimming lido. The curves reference the unique shape of the Georgian script and help the structure withstand seismic forces in this earthquake zone. The main restaurant has a translucent ETFE cushion roof.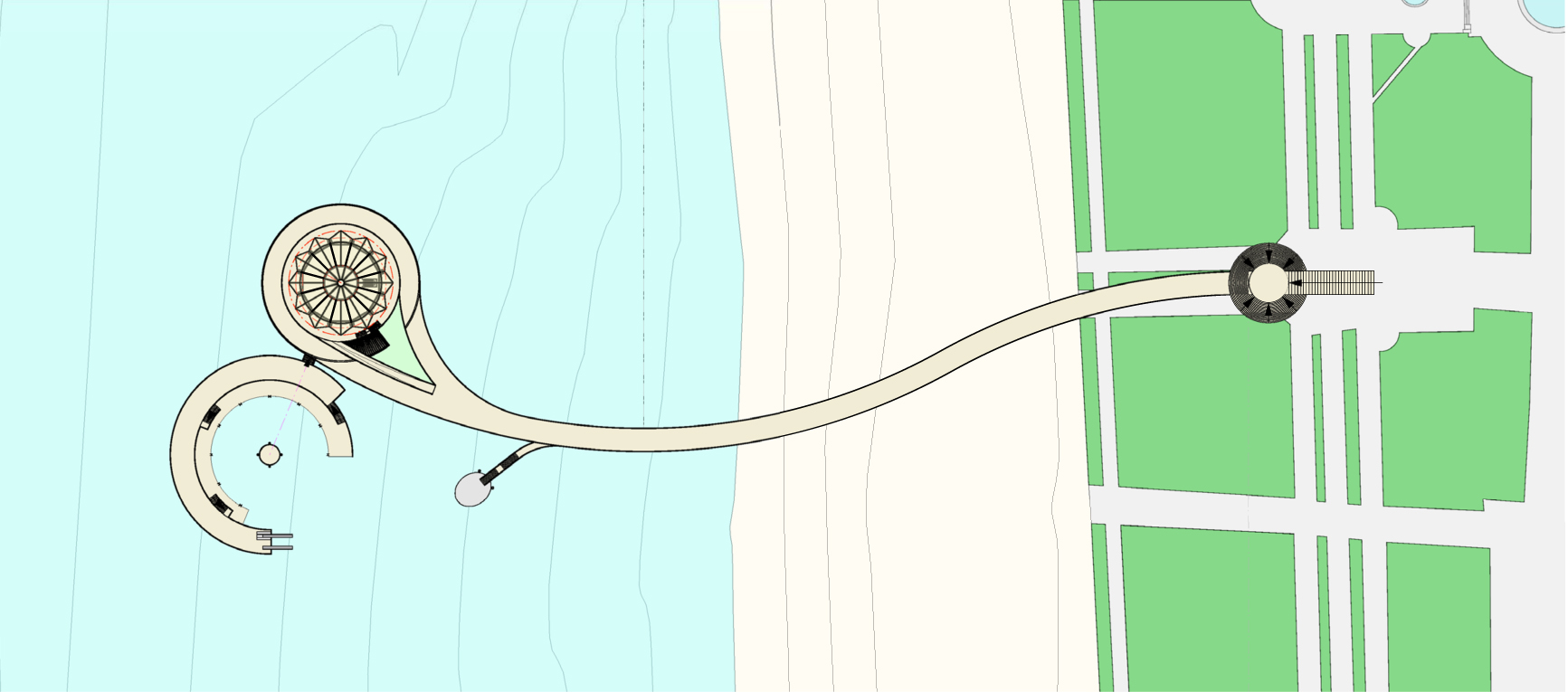 In the shape of a vine, a suitable emblem for Georgia thought to be where wine grapes were first grown.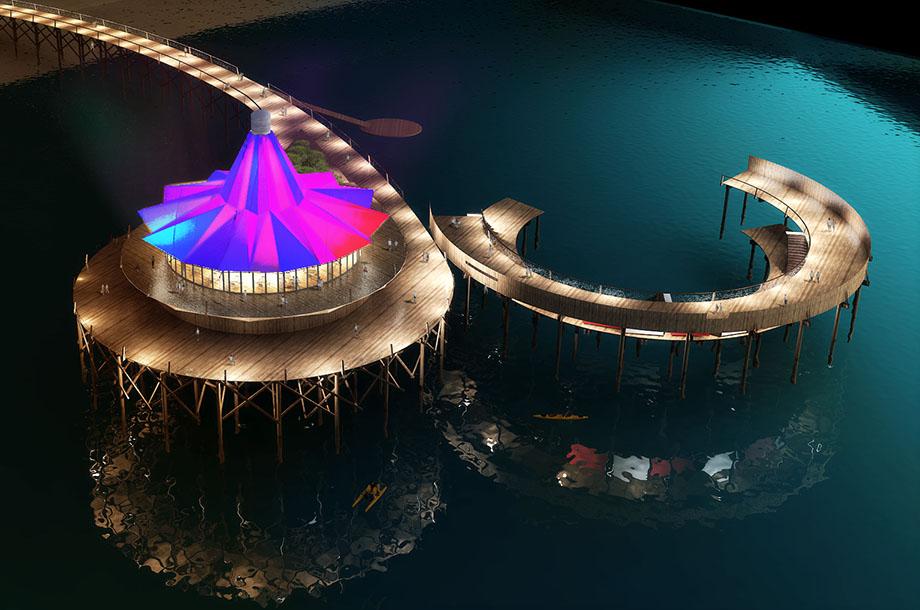 Lit at night the construction will be a memorable gateway to Georgia and the city of Tbilisi.