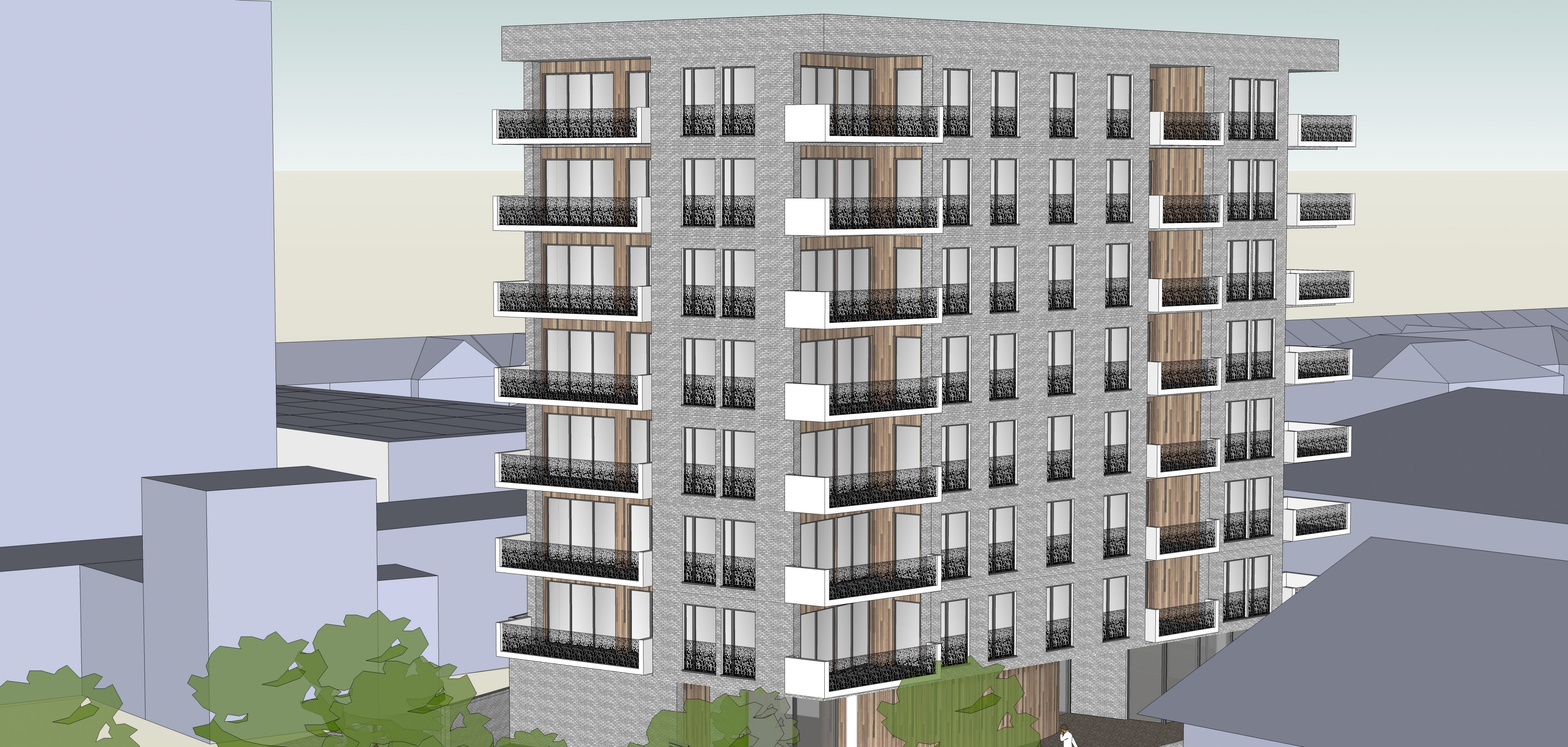 The former timber yard at Rushey Green, Catford is an ideal site for this high density development. 42 apartments are laid out on eight floors with commercial units on the ground floor. Excellent public transport connections and good local facilities suit young workers, single people, couples and young families alike. It is the first step in a larger plan, a catalyst for future development. The pallet is made up from a variated grey brick with white inset balconies lined by timber with laser cut balustrades.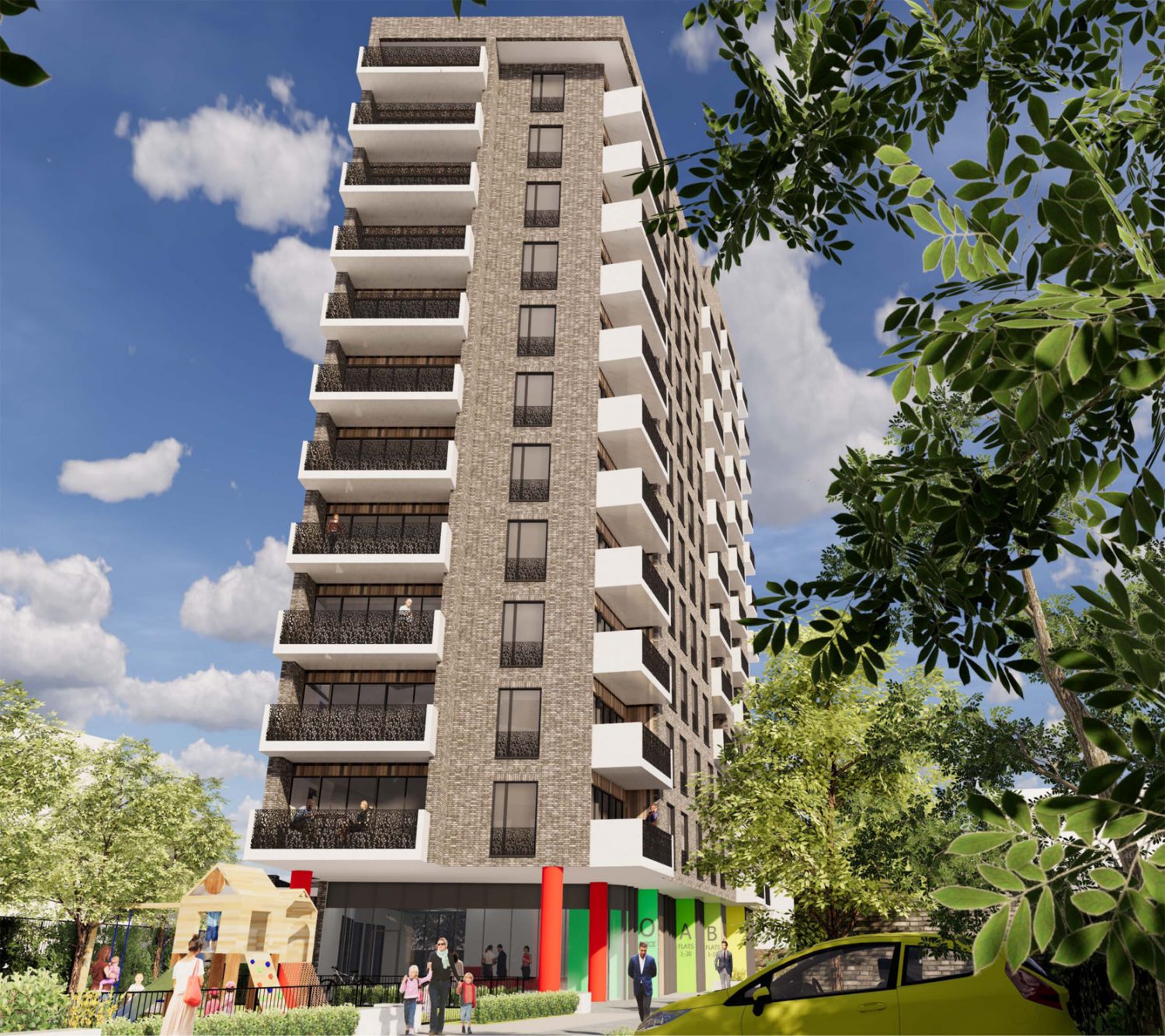 Catford – view looking east to the proposed building from the southwest corner of the site.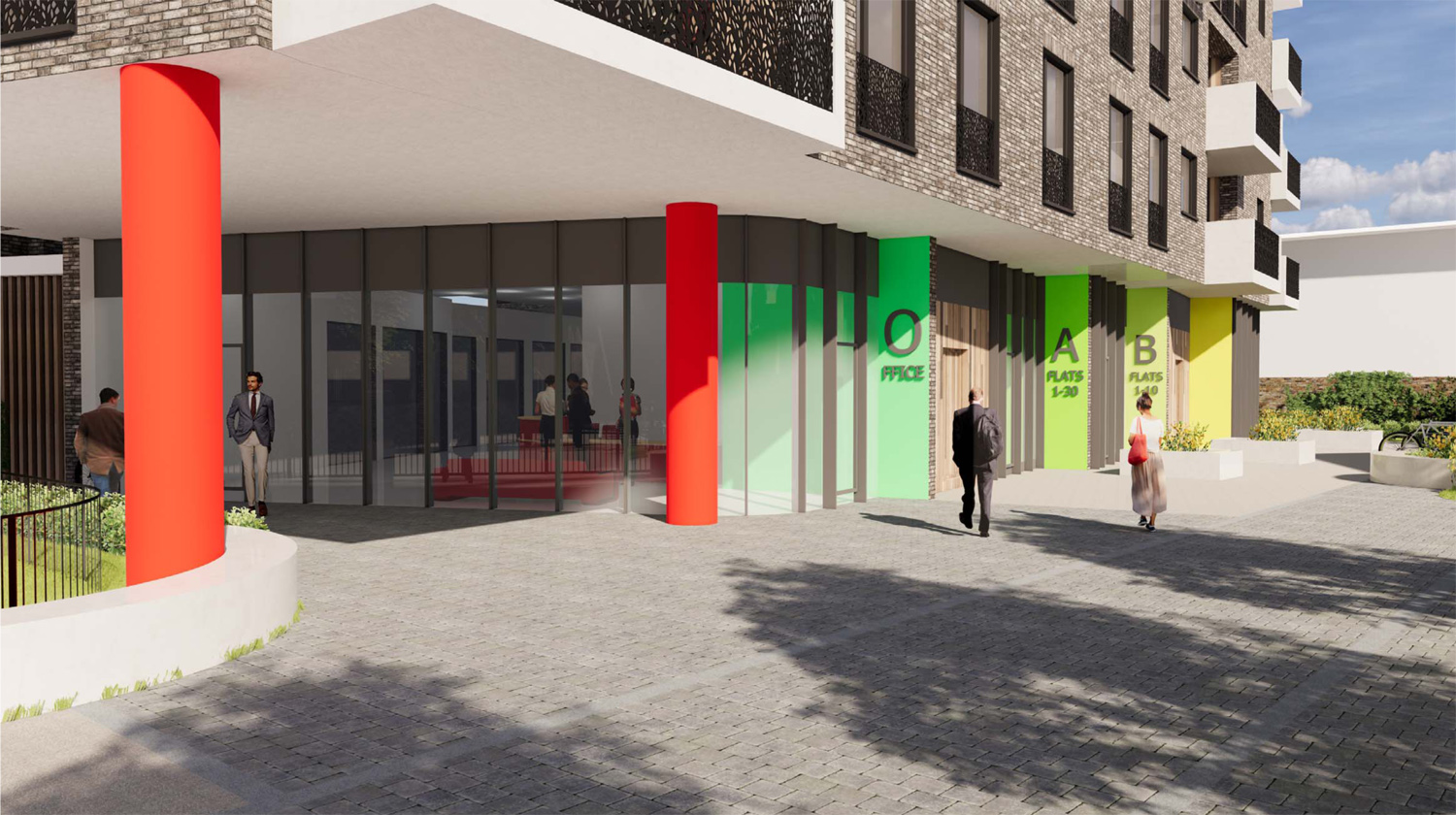 View approaching entrances.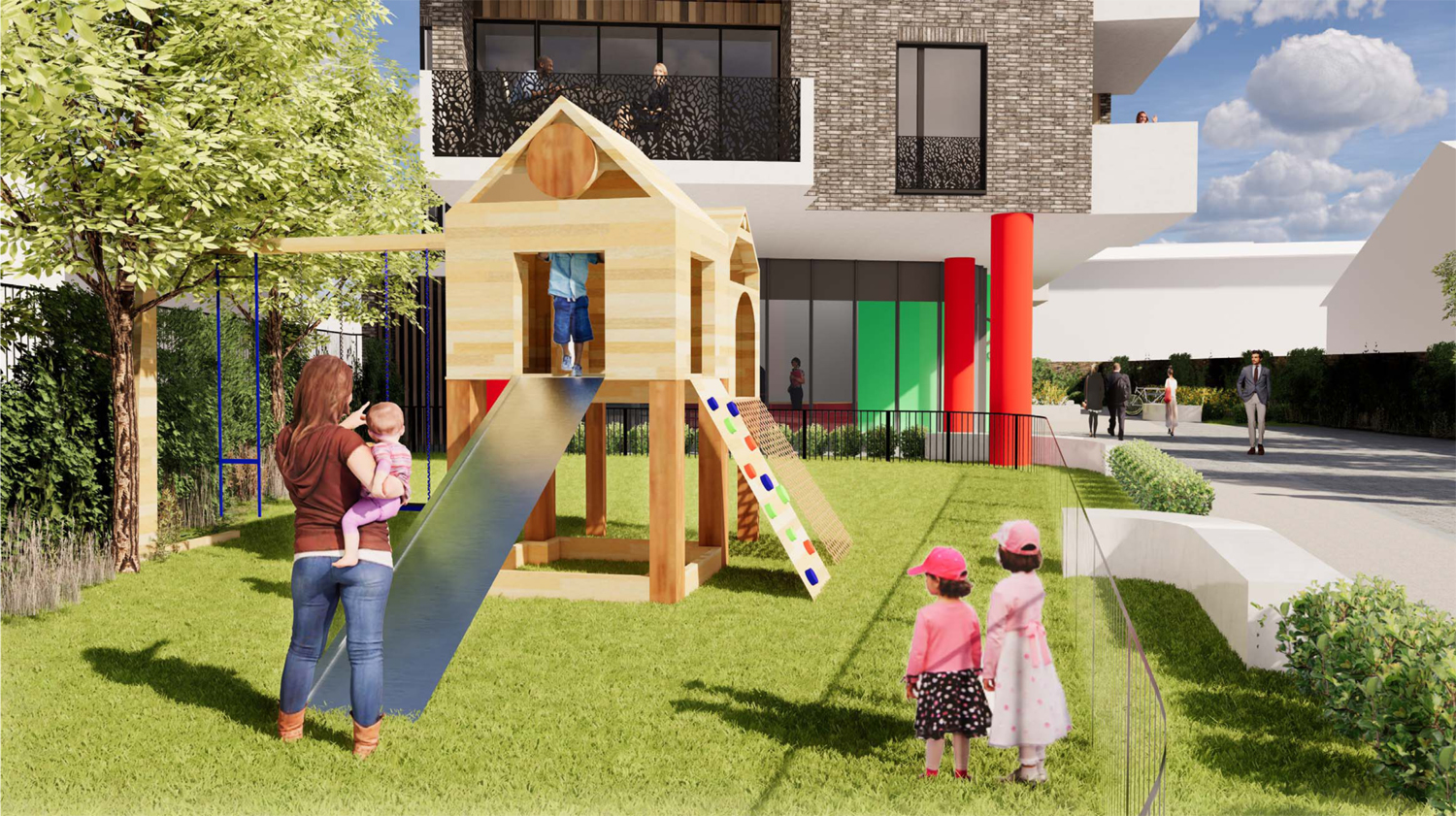 Close up view of the amenity space and play area.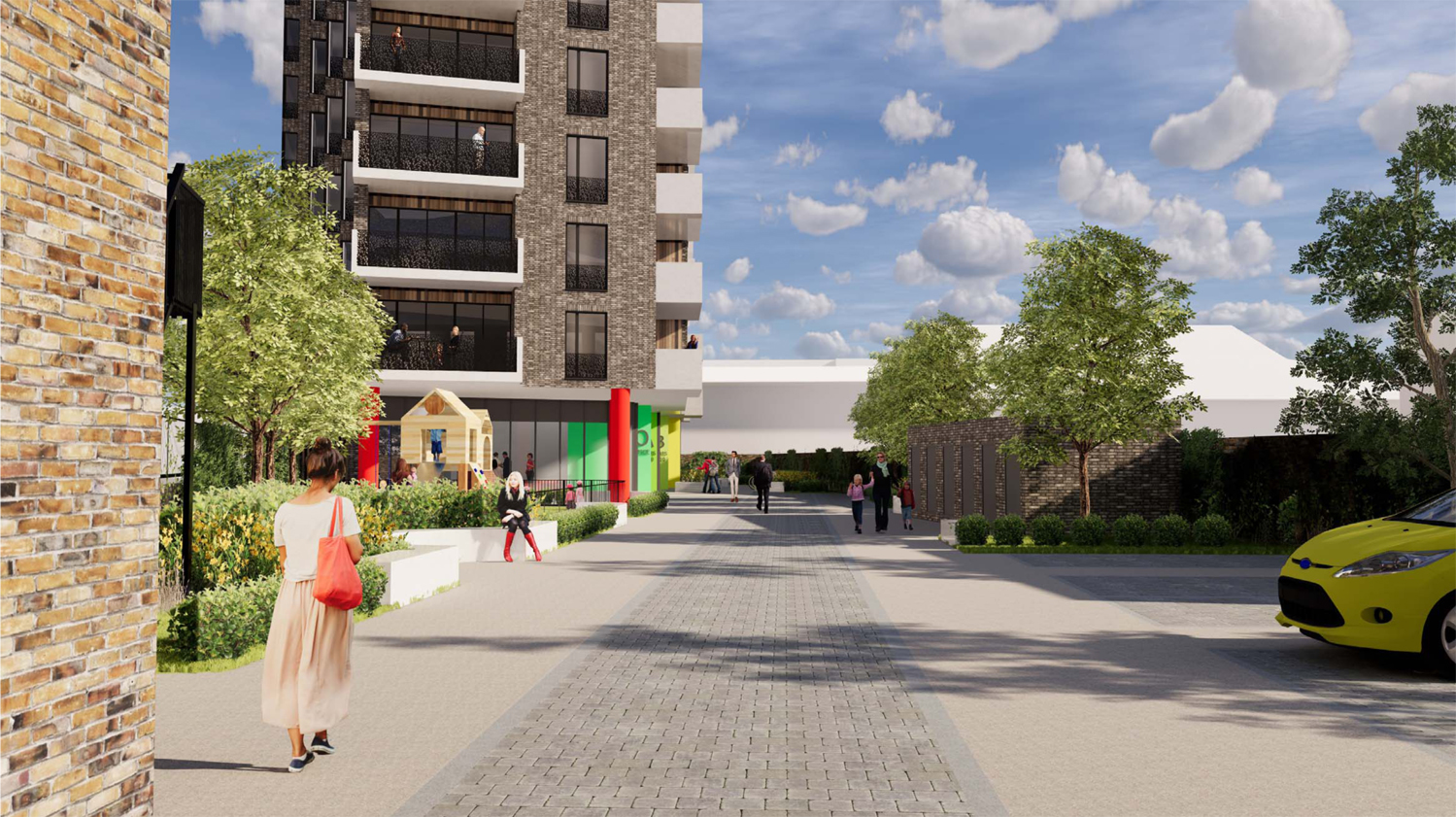 View east from the site entrance.